Public Storage Self-Storage Units at 1401 SE Federal Hwy, Stuart, FL
Address
1401 SE Federal Hwy Stuart, FL 34994
Office Hours
Mon-Fri 9:30 AM - 6:00 PM
Sat-Sun 9:30 AM - 5:00 PM
Gate Access Hours
Mon-Sun 6:00 AM - 9:00 PM
Storage Facility Features
Car Storage

Climate Control Storage

Indoor & Outdoor Storage Units

Small, Medium & Large Storage Units
Office Hours
Mon-Fri 9:30 AM - 6:00 PM
Sat-Sun 9:30 AM - 5:00 PM
Gate Access Hours
Mon-Sun 6:00 AM - 9:00 PM
Storage Facility Features
Car Storage

Climate Control Storage

Indoor & Outdoor Storage Units

Small, Medium & Large Storage Units
Close Location Details
View Location Details
Climate Controlled

Locker

Upstairs/elevator

Outside unit

Drive-up access

Climate Controlled

Inside unit

1st Floor

Outside unit

Drive-up access

Climate Controlled

Upstairs/elevator

Outside unit

Drive-up access

Climate Controlled

Inside unit

1st Floor

Outside unit

Drive-up access

Climate Controlled

Outside unit

Drive-up access
Nearby Self-Storage Locations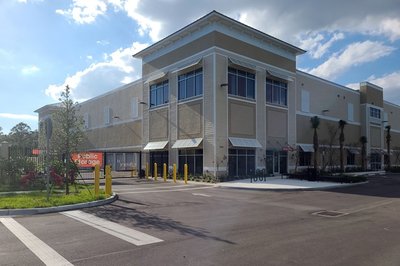 Self Storage Near
540 SE Becker Road
Port Saint Lucie FL 34984
Resources from the Help Center
See what fits in different storage unit sizes
Stuart Storage Units Near Witham Field Airport
The wide St. Lucie River flows around Stuart. Popular ocean beaches to its east include Bathtub Reef Beach on Hutchinson Island and Stuart Beach itself.
Stuart Public Storage has storage solutions for whatever you need stowed.
At Public Storage, You'll Always Find...
Keypad Access

Friendly Staff

Month-to-Month Rent

Moving Supplies Available

Free Parking

Well-Lit Facilities
Reviews
( 383)
Do you sell packing peanuts?
Excellent customer service Matt was the best!!! Storage area is nice and clean. I recommend the Stuart Public Storage on USA HWY 1 SE. Federal Highway to everyone looking for storage!!!
Office was closed in the middle of a weekday with UPS packages stacked up outside on the sidewalk.
A gentleman name Matt provided us with excellent customer service. He went out of his way to help out and made our move extremely simple. Highly recommend location.
Erin and Marsha were with me and they made my experience amazing. And they made sure my space was safe and secure.
I love my public storgec they r awsome nice friendly
Great Customer service and compassion😊
The guy sitting at the desk on 01/07/2023 his name is Matt is extremely rude, I had a few questions and he gave me an attitude the entire time and wasn't helpful at all, I needed up just walking out. Awful customer service.
Bob, we can't thank you enough for a great experience at the Stuart Florida location. We appreciate the intelligent conversation, and friendly service. We look forward to doing business with you for a long time. Adam and Kelly. Stuart Florida.
Thanks to Alex 😊 he helped me and my husband out soo much and he made it easy thanks again Alex appreciate you helping me today
Alex was very polite and helpful 👍
Susie was helpful and answered all my questions. Sweet and simple.
Bob is the Best!!! Others don't care about their jobs like He Does!!!
Bob was the clerk today who helped me and he was very wonderful in helping me choosing the right unit that can save me some money.
We kept our stuff there for over a decade through hurricanes and all in the AC area, staff was helpful. Belongs dry and preserved:)
Bob was amazing, he was informative and quick to offer a solution. Friendly and made this part of my moving process stress free.
The lady that was in the office the day i checked in was great, explained everything and made sure i was comfortable with my decision on which unit to take. Great place
I was lost and Misha helped me to straighten out everything. Really appreciate Misha
Misha Thank you because you are the perfect example of what a Property Manager should be. You have given me such great support, Thank you so much🙏🏻🤗
Nisha is a really great guy, he explains everything and takes the time to make you feel at home and secure.
Only the Best !!! Local Stuart Storage!!! Misha is a Great Manager!!! Clean..., Professional...Courteous Service!!! for ALL!!!
Misha was really great and personable. I had a wonderful experience, property looks nice and clean. Absolutely recommend you visit Misha.
MISHA IS WONDERFUL HE HAD HELPED ME OUT AND SAVED MY DAY. WHAT A GREAT GUY.
MISHA is the best. This guy is always working hard on the property. He is a very nice guy and I love his personality and attitude towards his customers.
I love this place they helped me out alot if you do go there ask for Misha he will he help you out any question he gots you very nice person... Don't forget ask for MISHA.....
Misha works hard on the property he always keeps this property nice and is friendly.
Misha gave me great help in securing my unit and waiting for me to get to the property even when he was about to close. Also helped me with questions.
Misha , he has been helping me with this move in. I appreciate him because I didn't know what to do. He was very helpful and took care of me.
Misha worked hard to help me with this unit and the app, Thanks Misha
Misha took great care of me on finding a storage unit . He explained everything perfectly it was my first time renting out a unit and I didn't hesitate twice on getting one. Thank you Misha
The boss is really nice and helpful.good location and great prices. 👍
Lori was very helpful and was beneficial to me in getting the space rented. She provided great services. Thanks!
Misha he is always taking care of the property and happy to help with any questions. Always makes the day great, smiling.
Misha is very professional and he is always working hard to take care of the property. He is very kind and helpful.
My online business is expanding and my tiny apartment can't house my inventory. Of course, there are new storage companies popping up everywhere but Public Storage has been at this location for longer than I can remember. The building has always looked well maintained from when I drive by so I figured I'd give this longtime neighborhood storage company a try. Stopped in right before the office closed on a Sunday and was warmly greeted by Misha, one of the most genuinely kind and hospitable individuals I have ever met. Misha was so helpful and took the time to walk me through the entire facility to show me all the amenities and unit sizes. I initially thought I needed a 5X5 unit but Misha introduced me to a 5X5 locker as well to get more perspective of sizes. Wow, I could not believe how spacious it was and nearly half the rent of a full size 5X5 unit!! I'm in sales and have a deep appreciation for any representative that puts their customer first and is just straight up authentic and honest. I never even considered a locker size but Misha said he thought it may be more fitting for my business needs. He also explained that I would always have the opportunity to upgrade to a larger unit in the future once my business grows. I actually held off on renting that day bc I wanted to wait for a locker in a different building. Misha was happy to take my contact information and said he'd call me as soon as something came available in my desired location. Two days later I receive the call and I'm happy as a clam with my new locker! I still can't get over how awesome this transaction and interaction was. I felt fully informed and taken care of throughout the entire seamless process. I know you need a storage unit now if you're reading this so just give the office a call or stop in because like the real estate market we are in, they literally only stay available for a few hours or a day at most. FYI they have dollies, roll carts and public restrooms for your convenience. There's even an app you use for touch less gate entry! Thank you so very much, Misha!!
I am fairly new to Stuart, and my Unit is in St. Lucie County. I kind of like taking the ride to the Office where I store. Recently I find it sort of hard to get there. I was told by one of the Agent that I can stop at 1401 to make my payment. I must say from the very first time I came in contact with Misha, I find him to be pleasant , helpful, and easy going. He's also good at suggesting ways that can make it a little less stressful, in handling storage affairs.
Misha has been the most helpful person I have ever worked with at a storage facility. He remembers us and what we need. Misha has helped us find the best storage for our needs.
I have to say the people at the Public Storage have been so accommodating. It the perfect place for us to store our truck which they went out of their way so we could keep it there. Really nice people!!!
It was great to work with Misha
Mishs worked so much to help me with s space and was so kind and undrstanding. if you go, speak to Misha she was wonderful to meet. I have come here a couple of times and Misha is such a wonderful person and is very knowledgeable and professional. He is always so kind to people
Misha was great in helping us choose a storage unit !
Misha was great! Helped me with app and made things so much easier! Awesome!!
MISHA is outstanding went above and beyond. Truly appreciated his professional
Misha gave us great customer service and was very personable. Thank you
Misha was a big help. The app was not working today and locked me out of the account .
Misha was very helpful and gave me good knowledge.
Misha was an awesome helper
Was there to pay the storage fee and the time in the window said they'll be back in 2 and a half hours time. But they never came back...they were gone all day, nobody was ever there. It would have been better if they said they were closed. Instead of wasting my day and my time.
Lori goes above and beyond to help with problems. Great. Storage facility and even greater with Lori there.
Misha was extremely kind and helpful to answer any questions I had when I moved in. With my experience with him so far o would recommend using public storage.
Misha exceeded any expectation Of any manager I've ever dealt with in any industry. He had to deal with a relative of mine that was nothing but rude and obnoxious towards him Misha maintained his professionalism toward my relative even after being berated on more than on occasion. Misha's tolerance and diplomatic attitude toward this person went far beyond what they deserved. I was continually kept updated and treated with the utmost respect. His staff were equally friendly, courteous and professional.
We had a very good experience at this location because Misha was so helpful in many ways. Anytime we had a question, he stepped up and did a great job! Thank you.
Misha is a consummate professional, always friendly and helpful. 100% recommended. Sam
Misha was very helpful and great customer service thank you!!!
Misha is excellent helper
Misha is a 5 🌟 employee!! In and out, got me squared away with ease!!
Reasonably priced, vis-a-vis the local competition. Customer service staff ("Misha") is personable, courteous, knowledgeable and attentive regarding tenant questions and concerns.
Misha was great.. Helped us ans was incredible
Misha is AMAZING. Helped making it easier to rent a unit. Very friendly, outgoing and personable....doing everything possible to make the experience and transition for me so easy. I would suggest this facility in a heartbeat to anyone going through hard times and being flustered.
This is the easiest most convenient place to rent. Very accommodating, safe, and friendly. Thank you Misha you made this process very easy and reassuring.
Misha was awesome and helped out a ton! Awesome service and helpfulness!
Misha has given excellent service, was patient. Took the time to explain everything to me. Very happy with the service and facility was very clean. I am very happy with how I was made to feel secure and comfortable in my move.
Great service provided my misha was big help was able to get the job done
Misha was very good to help with what I needed and the place is very clean.
Misha was beyond helpful in securing us two units for storage during our move. We have used other local storage companies in the past and have never been more welcome or made to feel at ease with the process. He provides all of the options and amenities with a smile. The actual rental process was quick and efficient. They offer an app for your smartphone to stream line gate access, contracts, payments and more. He was so happy and appreciative towards us as his new customers and it really felt nice during a hectic move. We won't go anywhere else now that we have found this local gem. Thank you Misha!
Misha is awesome, she is always willing to help and is very knowledgeable, I recommend public storage to all.
Great customer service that was provided by Misha. She accommodated us and really went above and beyond to help us. Nice to see that people actually still care about others.
Misha is absolutely amazing! Not only did they go above and beyond to help me, they also made the experience of having to put my things into storage so much easier. I highly recommend this location and I highly recommend Misha!
Great customer service! Misha is the best! Super helpful. Would absolutely recommend this location.
I went in today with a concern on my upcoming bill and Misha was beyond helpful! She tried everything she could do to fix it and will follow up with me. I truly appreciate the help!
Misha excellent customer service!!!!
Misha was excellent wanted a 10X10 but when I called there was only a 5X10 when I went to secure storage we walked by an empty 10X10 and it turns out prior person just vacated storage. was able to secure 10X10 thank you to Misha
Carol was amazing setting up my new storage unit!
Carol was so helpful in finding the right size for our needs. She was super friendly and made us feel comfortable. Thank you public storage 💗
Lori was so helpful. She has a great personality and made getting a storage unit so easy. I would recommend my family and friends to get a storage unit here.
I would like to thank the management of Public Storage for providing excellence in assistance with the employment of Carol in Stuart Florida! This property manager is personable, professional and courteous! The storage space for my personal vehicle is located in Hanover Park, Illinois, but most of the time I reside in Stuart, Florida. I made an on-line payment for January 2021 on the 2nd of January and was notified by Text Msg that my payment was not received! The late fee & penalty charge was not reasonable, since I received an on-line confirmation number. I was not notified until 3 days after the delinquent date for payment! This was all computer generated and I couldn't resolve this issue until meeting Carol, who assisted me to resolve the technical problem. Carol went beyond the initiative to research, review my account, write an internal request to waive the fees and assist me without hesitation! She is an asset to Public Storage and herself! Management should recognize her for a bonus and or salary increase out of cycle! I am quite sure that I am just one of many customers who have received the same type of service from Carol at this location. Thank You for this opportunity to post my opinion. Cordially Warren K
The associate behind that counter, Carol was absolutely wonderful. She is perfectly suited to accommodate just about anyone. She made it so easy for me find exactly what I needed and tried to get me an even better deal ten we talked about over the phone. Carol took the time to explain everything and showed me around. I left happy and with all my questions answered. Thank you Carol.
Carol is a helpful and patient person, I was happy with the experience I had with her. I highly recommend this place.
Great location on a1a highway close to alot of businesses in Stuart . Great customer service
Carol was amazing!!! Great place !!! Love it here, Will definently come again.
Carol was awesome helping me with this! Highly recommended 👌!
I recently moved to the area. Carol was great to work with over the phone and in person. She helped me choose the best storage unit for the size of my move. It was a pleasure working with her and would recommend.
This is my second Public Storage lease at the Federal Hwy location in Stuart Florida. I returned after a 15 month absence and was warmly greated by a new property manager who identified herself as Carol. Carol was gracious to throughly go over the details of my new rental agreement and walked me through not only the paperwork but entering and exiting the property. She initially showed me the difference between the sized units and helped me decide on my selection. Since I enter the property at difference hours I've noticed either Carol or her associates monitoring the property on camera or physically walking and checking each unit's security. I can honestly say that Carol and her staff are always willing to take the time to address and questions or concerns I might have had in the 10 months I've keep my personal possessions at the Public Storage facility on Federal Hwy in Stuart Florida. Thanks Carol for the waves and smiles each time our walk path crossed. I don't hesitate to suggest that if your in need of storing something please give Carol or one of her associates a call and see whats available. Thanks Carol for your kind and caring professionalism.
Carol is an amazing person. I'm grateful for her hard work.
Carol is nice helpful To everyone ,Wish there were more like her.. Thank you so very much Carol
Carol was very informative in helping me with my space. Carol was Funny and Awesome.. Thank you..
Carol was great both on the phone and in person helping me to find the right unit. She was very friendly and personable, easy to work with. The unit was clean and ready to move in. I'm very happy! Highly recommend!
I want to thank Carol for her outstanding customer service,she was super kind and curtious thank you Carol!
Carol is absolutely amazing! Thank you for being so kind
Carol was very professional and very helpful with helping me get the right information I needed
I called a few places looking for storage, when I called here I spoke to Carol she was so nice and informative. Will definitely be using this place!
Great Service. Special care followed with the reservation process. Carol understood my needs and met them quickly. Very thorough explanation of access and egress procedures. Very appreciative of the special care.
I went to Public Storage in Stuart, Fl and was helped by Carol, she was very attentive to my needs, went over and above to help and was kind when speaking with her..thank you so much for your great service
Carol was the best and very helpful.
Carol was SO great Carol was patient and went above and beyond for my Dad I would definitely rent here in a heartbeat!!!
I would like to write a quick note about a Carol I spoke with when I called your facility. She was so nice and knew all the answers to my questions. I was quite impressed.
I called to inquire about getting a storage unit. I spoke to a women named Carol. She was very helpful and answered any questions that I had very professional. I will definitely be considering a unit at this facility and would highly recommend it to friends and family based on the service I recieved from Carol.
Everything went smooth and Carol was very helpful and more importantly she was friendly. I wouldn't hesitate to use the same location again. Gabe
New to the area and looking for a place to store my things. Spoke with Carol who was a HUGE help. Really appreciate her patience and professionalism during this transition time for myself. Looking forward to seeing you guys later on this week. Thanks again.
Carol was very informative, knowledgeable, professional and friendly. I will definitely recommend this facility to others.
I recently inquired with your facility about a unit. Carol, the woman I spoke with, was friendly personable and patient considering all my questions. She was very knowledgeable about the facility. I must say the experience was very pleasant. I found the facility very clean and well kept along with having reasonable prices and great customer service.
Carol was very helpful and kind .
The facility was very clean and well kept. Carol answered all my questions in a very professional manner. She was knowledgeable, helpful and friendly. I would highly recommend this facility.
I am very impressed with this facility. Carol was extremely helpful, going above and beyond with some of the most excellent customer service I have ever experienced. Location is clean and well kept. Highly recommend.
Carol offered me amazing customer service she was super patient answering all of my many questions and was so helpful about my needs!! Thank you so much Carol for your kindness
Great customer service Carol is AWESOME thank you so much for helping me
Excellent service, awesome cleaning, lady was super nice and had great attention towards us.
Anna and Carol did a great job helping me pick the right size unit for my stuff. Thanks for all the help!
Carol and Anna are Awesome,Helpful and Professional...Did I say Awesome!!!! Thank you Ladies...
Carol was very professional in every way knows the Job well public storage is fortunate to have her thanks Carol...
Thank you Anna for the great customer service. You were very helpful, knowledgeable , and friendly
Carol was very helpful. Very much appreciated. Could not be happier. Thank You!!
What a great find and especially loves meeting Carol who was so helpful and pleasant to work with. She answered all our questions and made us feel right at home.
Carol was very helpful in answering all my questions. Very professional
I been looking for storage place close to home & I went to public Storage a few days ago and when I arrived I was greeted by one of their employees her name is Anna she was the most sweetest helpful lady I have ever met she showed me the property she let me know of all the features that they have there I was very pleased she couldn't have been more helpful she answered all of my questions thank you public storage for hiring great employees
Carol is great. She was responsive to my changing needs and went above and beyond to help me.
Carol was very helpful and secured two storage spaces for us. She was a lifesaver, great service and clean facility.
Carol is the best. She was very informative and knowledgeable. She was able to help me get what I needed in a quick, efficient manner. When you go there, ask for Carol!
Carol was very helpful,, efficient and friendly! She even offered me a job.
Very positive. Carol was very helpful
The district manager helped me out tremendously even though I didnt get to talk to him directly due to my own unavailability due to working same hours. I appreciate what he did to help us out. Would recommend this storage location.
Don't expect your deposit returned.
Zack was very informative, patient, and answered all questions. He did a great orientation as a customer and took a minimum amount of time. Thank you, Zack!
Excellent customer service from a storage expert Damiana. She was a pleasure to do business with at public storage in Stuart. Clean facility. 😀
Excellent customer service from Damiana.
Great fast service! Thank you Damiana!!
Damiana served with kindness and patience. We are grateful for her help. The facility was clean and tidy, and we are happy to recommend it to you. Thank you, Damiana! :-)
Ms Damiana was great very helpful made me and my fiancee feel real comfortable
Everyone was a pleasure cece was terrific
I had such an amazing experience at Public Storage in Stuart! I needed a unit to store my furniture away while I went to college across state and Deborah has a beautiful personality and was so extremely helpful and very knowledgeable to all of the questions that I asked. She made me feel so comfortable about leaving my personal belongings there. I'll definitely be returning for future storage purposes!
Deborah was FANTASTIC!!! Thank you
Cece(Damiana) and Deborah we're both soo nice. A pleasure to do business with them.
Very helpful and very friendly. Answered all my questions and was a pleasure to work with. Cece was a great help and had me in and out in less than 20 min.
Very friendly helpful cece
I had a wonderful experience with Deborah she was very helping and was a wonderful person.i will definitely be using public storage again
Muy buen servicio y agradecimiento devora
Misha is friendly help me out tremendously and save me lots of money five
Misha very friendly nice property and it's clean
Misha is very helpful and knowledgeable! Acknowledged me when I walked in the door. Finished with her other customer then helped me. Service with a smile!
Misha was great and very helpful! Will definitely recommend this location
Misha was a great help and took her time to explain and offer things needed for my move. I am pleased I chose Public Storage for my belonging. Thanks you again.
Misha is an amazing person. She is very thoughtful and understanding.
Misha miss me she was the best person at the storage review she helped me with a lie and I appreciate that such a beautiful new year
Misha is very kind n informative great rental spot.
Misha was awesome! Thank you.
Misha was a pleasure to meet
Misha is great and hospitable. Wonderful doing business with the company
Misha is a sweetheart what an asset to your team. Ask for Misha she is great to meet.
Misha was wonderful. Very helpful and courteous.
Misha is very helpful and a great worker. Thank you.
Wonderful experience with Misha she is always working hard on the property. Extremely cordial a pleasure to meet her.
Great experience! I spoke with Misha and she was very helpful and accommodating!
Misha was very helpful and much appreciated
Cece was awesome. She was very nice and very informative.
Damiana was extremely helpful.
Everyone is always nice and helpful but it is FAR to expensive.
This public storage is the best! Elana is very professional & personable! She made sure all of my needs were met & also keeps you updated on things with courtesy calls. Great customer service!!! Thanks!
I really appreciate Misha and the hospitality. I am thankful for her and she is a real asset to company!
Very friendly staff. And great property management
Received wonderful customer service from Elana
Elana keeps this place clean which I can imagine wouldn't be an easy task. Shoutout to the real MVP. Good Job.
I really appreciated Elana's genuine customer service!! She took her time to make sure I got the perfect unit for my needs. Even shared laughs in between. Am glad I chose Public Storage!
The service that I acquired went far beyond my expectations. Elana has a beautiful personality and efficient customer service. I will continue to do business here and will recommend Public Storage to my family and friends.
Misha is very kind and very helpful and the place is super clean and spacious 😊
I appreciate the good service that was provided to me today by Ms Misha with fast and knowledgeable information.
Misha was very helpful and went above and beyond to help me. Very clean property
My space is great and Elana was wonderful. :)
Very nice and helpful and smooth experience.
If I could give it a zero I would. Paid to have my lock cut and they said they would call me and tell me when it was cut.. Never heard from them and then paid another months rent on the storage locker... Called several times to there number and spoke to a representative and they said they would get an answer and get back to me and never did.. Then I went to the facility directly and the were closed for an hour.. Then I finally went back and found out that my lock had been cut 29 days before and no one alerted me and they charged me another months rent.. I'm a combat veteran and had to move many times in the military.. Whatever you do DONT is Public Storage... They are not soldier friendly or Veteran friendly!!!!
Darleen and Elana were awesome! The best overall experience I've had with renting a storage unit.
Elana is a fantastic employee. She is extremely courteous, friendly and helpful. Darleen is very helpful as well.
I had a great experience at Public Storage with Darleen. She was very helpful, knowledgeable, friendly, & kind. Darleen answered all my questions, as I had never rented storage space before. I would definitely recommend dealing with Darleen!
I usually never write reviews but just had to do one this time. I would love to say thank you to Elana for all of her help. She was very helpful and her personality was terrific. She provided excellent and friendly service however the company is itself didnt tell me about all the hidden fees when I made my reservation. They said it was $1 for the first month plus an admin fee. They dont tell you about needing to have insurance or a certain style lock that secures the space. I almost said screw the space and left. But elana was very patient with us and took her time to answer our questions. Due to her personality and good energy my wife and I ended up renting the unit. This company best asset is the customer service.
My family has a storage unit at this property, and everything is great, clean and awesome. I trust my stuff here! 5 stars!!
Great place if your needing storage! Elana and Darleen are amazing
I have called and spoken to Darleen at this location. She was very courteous and took the time to answer my questions. She told me exactly what I needed to know for the size of the unit that I would need and explained the rental policy to me. When I met her she was just as courteous and friendly in person. She showed me the units that were available. For this reason I feel confident my experience with Publix Storage will be a positive one.
Elana does a beautiful job keeping this facility looking good at all times.
Young lady in the office is incredible. Customer service here is absolutely impeccable.
Elana did an awesome job....very nice...clean...facility...
Great storage but too expensive!
Excellent service and communication. Elana was beyond helpful. She provided clear information to me, answered all of my questions, and after asking a few questions of her own, she showed me the space she thought would work best. While going to see the space Elana really seemed to recognize all the renters which made me feel very comfortable being there. The facility is clean and safe. The access is 7 days a week. Seems like a great enviorment. All of my needs were met. Thank you for your assistance. I recommend Public Storage 150%.
I have had a terrible time with this Public Storage. First of all, they are a rip-off! I was stuck there for a year and they raised the rent 3 times. I finally moved my stuff and found the same size bin at CUBESMART which is cleaner and $70 less expensive and the people at CUBESMART have been wonderful to me! The people at Public Storage weren't helpful when I had problems there. I tried to pay online one time and the website said the site was "under construction" so I was unable to make my payment on time. They charged me a $35 late fee! I spoke with the manager who wasn't helpful and she referred me to the regional manager who never called me back. I finally got in touch with the regional manager and told him what had happened and he was a rude jerk who didn't care and didn't remove the late fee. The worst part of my experience was that some of my furniture was attacked by termites at this location and management did nothing about it. I was not compensated in any way. I would not recommend Public Storage to anyone.
Anytime I come to pay for my storage unit Elana is helpful and sweet.
Elana and everyone is great. Property is always clean and neat. Would highly recommend.
Alana thanks lot for deal
Elena, at the Public Storage in Stuart, Florida has been nothing short of being exemplary towards her knowledge, professionalism, understanding. And lastly her resounding commitment to provide the best possible care and service to her customers, which in my opinion is an asset that should not be ignored.
Best place to store your junk this side of the Mississippi. Two thumbs up. Darleen helped me with all my storage questions. Very helpful.
This is a company that cares for its customers. In my original review I had some issues with there business practices and thankfully Brooke called me from customer relations in Palm Beach county. We resolved my issues and would now recommend to my friends with five stars. My storage unit was in Stuart Florida and the facility was always neat and clean even the restroom.
Elena is the best manager. She helped me find the perfect unit. She was fast and efficient. That's a rare thing to find in Customer service.
I was very impressed. Especially with Elena. She is an amazing manager, who has answers to everything
Elana and the Stuart, FL staff have been great in helping me with my transition to FL.
Elana is amazing. Great customer service. It's unusual these days to walk in someplace and be greeted with such a smile. I went in frustrated because of things I had going on in my life but seeing that smile just made my day better. Very happy I went to public storage in Stuart and I would recommend it to everybody.
Elana is very professional and courteous. It was a pleasure dealing with her and her great customer service was very much appreciated.
Good for those items that just don't fit.
Elana ,very helpful and great service. She is the best.
Thank you Darleen for your help! Made renting a storage unit easy, helped me find exactly what I needed. Excellent customer service!
storage space was described bigger to me tyan what it actually was
Beware of price Increases. If your short term it will probably be acceptable. My unit went from $152.00 in CT to $184.00.... Ridiculous.... They got you if your stuck with no storage space at home. I'M OUTTA THERE....
Run from this dump. Not only the roaches, the dishonest staff, they are also overpriced, once they get you in. We finally switched to a far superior facility at half the price. We wish we had done so years ago. Run.........
Clean and convenient storage facility. Great prices and friendly staff. I walked in to make a purchase and Elana had such excellent customer service that I had to leave a review. Kuddos to you
I needed to put some things in storage and Elana was very helpful. Found a great space
I needed to rent an outside storage unit and Darleen made the process easy and fast.
Awesome love the elana and eco are the best 👍😆
Great place to store your belongings. Clean and safe.
I rented a unit for 2 months. Probably the cleanest and most secure storage facility I've ever used. Elana really takes good care of the place.
Been renting here for over 10 years now and public storage treats me well. Elana is so courteous and kind. Wouldn't go anywhere else
Ive been a customer at public storage for a few years now and the service here is exceptional!! Elana is the best worker they have had since ive been with them. And ive seen a few. She really listens to you and trys her best to help with any questions or issues you may have. You dont come across good people like that these days. This place is clean and well kept. I would definitely recommend this place to anyone looking for storage.
HORRIBLE BUSINESS! THIEVES AND CON ARTISTS! DON'T RENT HERE. I rented $34/ unit. I didn't make it back that evening with what I wanted to store so they cancelled my contract. I showed up early the next morning with a full truck and didn't have access at the gate. I had to wait 3 hours for the office to open to renew my contract which cost me more money and stole three hours from me on moving day. When the first month's rent came due I was locked out of my online account because their software couldn't handle that i also had an account in Austin Texas. It took 3 days to fix their software problem so I could pay so they charged me an 75% late fee. THE DISTRICT MANAGER NEVER RETURNED MY REPEATED CALLS. THE REGIONAL MANAGER (who manages the FL region from CA) NEVER RETURNED MY REPEATED CALLS. NO ONE AT CORPORATE WOULD RETURN MY CALLS.
This public storage is one of the cleanest I saw so far. Glad im using this 1 and Elana is great love her smile. She really does a good job. If anybody need storage 1401 federal hwy is the place to go 👍
I was looking into to renting a unit but was unfamiliar with the process. I spoke to Elana who gave me information as to how the rental process works. She informed me of the various unit sizes as well as pricing and explained how the process works both before and after renting a unit. Elana's awesome customer service skills helped me make an informed decision.
While working in Florida I was forced to store some materials I chose Public Storage. I was so thoroughly pleased that I did. All my materials were kept safe and sound and dry and the agent was very courteous. miss Horan was very thorough and explaining all of my options to make sure my needs would be met. if I'm ever in Florida again I'm sure I will choose Public Storage Again.
Came in to buy a couple boxes elana was very pleasant. She was so helpful I will for sure be returning anytime I need packing materials
Elana is friendly and always smiling. Great customer service. Public storage is the place to go
Irene in the office is great she help me with my questions and plus got me to buy some boxes she is great customer service thank Irene I will see u again
I went in to public storage to buy boxes Irene was so amazing with customer service she know what she was talking about. I will be back again
Elana does a great job! She is efficient, helpful and does business quickly and with a smile. Keeps everything looking neat and clean!
I went in to pay my storage bill from another state Irene was so awesome about everything and her customer service was excellent thank u so much see u next month
I came in to but items that I need to pack up my stuff the young lady behind the counter was very helpful and very nice she was awesome about everything I would differently come back to her thank you Irene for ur time
Very professional and friendly ladies in office. Elana rented me a storage locker and was exactly on point with what I was looking for. Thanks ladies. Job well done.
Absolutely amazing staff. They work very well with their customers.
4/16/18 Spoke with Elana at the office today. This lady solved my issue expertly and much to my satisfaction. Well done.
Informative, professional and pleasant! Got the job done!
Happy at property #25977 was EXTREMELY helpful in getting our business accounts up to date and to stop the constant increase in our rental units. Happy went to bat for us, as we have been customers for years and have 2 units there. Thank you Happy for watching out for your long-time customers!
Happy was so helpful, knowledgeable, and welcoming!
This is a great location also staff goes way and beyond, great customer service, I went in to pay my bill and irene was amazing she knew what she was talking about when she asked if I need anything to protect my belongings. I am proud that there are people in this word that still like to protect our stuff thank u so much I will be back to make sure pay my bill there again.
Everything worked out well
Left my iPhone on the back of my truck and was frantic to find it. Thinking it fell off on the property, I went in the office to see if they could look at the security cameras to help pinpoint where it may have fell off. Irene not only helped calm me down, but she went above and beyond looking at the tapes to find my phone. She was wonderful and it's that kind of customer service that will keep me a loyal customer of Public Storage and this location. Thanks again Irene!
Worked with Chris - she was super friendly and made everything easy to understand. Thank you!
Staff at the stuart store helped me so much.They didnt not leave me with one unanswered question. I couldnt think them enough.
Love this place! We searched all around town to find the right place and when we came across public storage ... it was a little further than we planned but the customer service was definitely worth it!!!!
I called with some questions about renting a unti & Happy was so pleasant & helpful. I had called a few other places and didn't get the same quality of customer service I got with Stuart Public Storage. Thanks you!
I am very happy with the service.Happy and Chris are very polite and friendly make you feel at home type attitudes. They both answer any and all questions you have. I would recommend their place of business anytime to anyone.
Cockroach hell...I came from a place where we didn't have any cockroaches so when our storage unit was infested with them, the lady suggested that we had brought them with us but that's impossible since we don't have cockroaches where were from!! They destroyed a good portion of my things, my fish tank rocks all had to be thrown away because they were filled with egg sacks!! And when movibg cross country, I had no idea that dried goods wouldn't be okay in a sealed container, they chewed right through plastic and boxes!! I had no clue they could or would do that!!
I was lucky enough to work with Chris, who was not only professional, but very kind and super helpful. I wish more people I dealt with were like her, efficient, hard-working, diligent - she was so easy to work with. Thank you, Chris!
Had a great experience speaking with Chris Pacheco. She was knowledgeable and answered all my questions.
I've been looking for a place to store my stuff, and called the Public Storage in Stuart, and spoke with Chris. She was very informative, and helpful. She was polite, and answered all the questions I had.
Do you have rental trucks for movibg
My experience with public Storage in Stuart the manager Chris was very friendly nice and helpful
Fast easy and to the point. In and out in under 20 mins.
Everyone at Public Storage Stuart FL has been very nice and professional. They keep the place in shape and I'm pleased with the service I get every time I see an employee.
Very helpful ma after and supervisor both of this wonderful woman Thank you so much much for helping me fix all the stuff in our storage definitely highly recommend this company good price and honest💗
Just want to say Laura and Chris are wonderful. They help me so much every time I go to my unit. They are very kind and helpful. Very friendly. And I admire the cleanliness in the front office and all around the grounds. Great place, great people. Thank you
Very Good place. Manager is very helpful and good
Looking at potentially renting a storage unit for my parents. The lady I spoke to was very welcoming, customer service driven, and made sure all my questions were answered. Thank you for a wonderful experience!
Chris is really a sweet and wonderful person .She is always very polite and smiling .and she keeps the property looking great.
Not happy with this company ive had a unit with them for over a yr now going on 2 yrs and they have upped my bill 3 times each time $15 $20 bucks i started out payin $120 for my unit now im payin $195 . That to me is ridiculous you think if anything it would lower with you being a loyal customer and have had your stuff there for so long.. they just upped my bill again and that will cause them to loose my business
I am potentially looking into to renting a unit and did not know the process. I spoke with Connie who was very informative as to the process of renting. She spoke with me about the various sizes of units as well as pricing and what went into the process both before and after renting. Very informative and very helpful.
Absolutely pleased with the customer service at this site! Dealt with many storage units before and this company by far is wonderful. I was only looking for prices and the prices were so reasonable I couldn't turn away. Young lady I spoke with answered every question I had without hesitation. Would definitely recommend Public Storage to anyone looking to rent a unit!
Laura is amazing!!! Very helpful and friendly!! Made moving a very enjoyable experience!!
Received a bit of a rude phone call from them just because I forgot to call to let them know I vacated the unit since no one was in the building when I did try to stop in then was hung up on... But other than that friendly and helpful.
Laura & Judy went above & beyond to assist me in all my storage needs & were such warm & generous people I felt like they were lifelong friends!!!
Laura and Judy are GREAT!! Thank youuu <3
Judy and Laurie were very available, friendly and helpful in getting us set up with storage space for our furniture and other items.
They are motorcycle friendly and a great staff.
The property Manager in Stuart, Fl. "Laura" went above and behind for us. Great self storage location
Laura was extremely professional and courteous with my new storage unit installation. She guided me in the right direction and helped me through the process of obtaining a storage unit. I will definitely recommend her and public storage to others.
Judy and Laura were very helpful. They wen out of their way to help me and my mother move. Thanks again!
Although I'm not a customer there, i came by with a friend to help them move on Saturday. I was greeted by Judy who is such a sweetheart and Laura(the property manager) who is so kind and outgoing! It was so nice because you don't get customer service like that anymore - professional and kind. It was sparkly clean and orderly. Those girls work amazingly hard and it shows! I'm definitely choosing here to store anything!
On their website they advertise a discount, but after 5 months they increase your rate, so don't think the rate you sign up for is going to last.
Laura is the Property Manager at this location! Every encounter with her is always so helpful and she provides outstanding service to go out of her way! You know she is interested and likes her job! Thank you for referring me to Corporate services!
Laura and her team deliver great customer service above and beyond!
Laura and Nicole were very helpful to me and a pleasure to do business with. I had to rent a place quickly. They had me in and out and we're always helpful when I had questions. I will definitely be back if I need storage in the future.
I loved this place because Laura helps you as a customer get the storage unit you need and goes beyond and helps you with any issues you have as a customer. An example of this is, I lost my keys so I called her and she put another lock on there for me. A great place and friendly and wonderful Customer Service.
Laura was amazing, she set up my account and followed up to make sure everything went smoothly. She obviously cares and covered how my goods would be protected. Organizations are successful because of employees like Laura.
Spoke to Nicole to get information about a unit. She was very helpful and patient with the zillion questions I had. She was very professional yet personal and had all the answers I was looking for. I will recommend this company and tell them to speak to Nicole.
Great storage efficient and very caring. Welcoming to all situation and backgrounds will highly recommended this storage to all.
I just would like to say I haven't received genuine customer service such as Laura the project manager gave me. She completely made my day! If it was a car she'd make me wanna buy another, it's hard to come by great consistent customer service and that I did receive.. thank you so much Laura you are a great asset to the company!
Great service...the girls are great and very helpful
Great service by Lindsey today. Please visit her for all your storage needs.
We worked with Lindsey to get unit fitting our companies need. Everything worked out as best as we could expect. Very happy with our unit and experience
I was looking for a small unit to rent to store some things while I go out of town. I went to this property to get down pricing and look at some units. This facility was amazing! The buildings inside were clean, the units were clean and reasonably priced. Sadly they didn't have the size I needed available, however the young lady Tabitha who helped me informed me she could give me a call when one did become available. She also showed me some great moving supplies I completely forgot I would have needed to store my items at this property. Definitely recommend this place to everyone!
I have a unit in palm beach but I always come to Stuart to visit and pay with Tabitha. She is a sweet employee with a friendly soul. Her personality is one of a kind. Thank you for your friendly service.
Tabitha is awesome... Great service. I always leave with a smile.
Great service and Tabitha with an excellent person to deal with
Yes I'm here Public Storage I must say tablet to the is an awesome the floor here in Stuart her name is Tabitha I really really appreciate her she came in with a :-( and she's mentally she's she's Spirit me up and I really appreciate that okay now
Rented a unit on 10-25-16 and give Tabitha a huge "atta boy". She was awesome.
I have been a customer for years here. Tabitha has been nothing but friendly to my husband and I. She knew i was struggling and she helped me get into one unit that would fit all my belongings. This store and grounds are always clean and tidy. She does go above and beyond to help me and others. Thank you for such wonderful service. Mrs. Beckford
Tabitha is always helpful with anything I need. She goes above and beyond for her customers. Everytime I come in to Public Storage I never leave dissatisfied. Thank you for all that you do to help your customers and auction guys.
Front desk was wonderful, very polite and helpful
Went into this location to get pricing and Tabitha was very helpful. She answered all the questions and was very professional.
Tabitha and Rob are phenomenal. The service i have received is above and beyond the standard of what i was expecting. I applaud their kindness and willingness to help their customers.
Tabitha offered great service to me. Returning customer. Thanks for good business.
I never used a storage place before. I'm going through some tough times right now and had no choice. Tabitha helped me from day one. And made my experience a very pleasant one in deed.. Kudos to her and #publicstorage
Tabatha was a real help in a difficult time.
It has been a pleasure work with you all here over the last year
We had two different storage units at public storage in Stuart both times the the young ladies that worked at the desk were extremely helpful very pleasant very easy to work with very accommodating we would definitely use them again thank you
Tabitha is one of the most helpful customer service representatives I've ever met and she's one of the best Public Storage employees
Friendly staff. I know my stuff is well-protected, and I appreciate everything they do for their customers.
My experience at Public Storage was very friendly. Katie was very sweet and very eager to show me all the products that were possible to buy. She gave me more than enough information about the possibilities of which Storage space to choose from. I would recommend her to anyone that goes into the Stuart Public Storage!
Great professional staff in Tabitha and Lindsey!
Friendly customer service, clean. Can't complain at all.
Referred by another person buy boxes at this place. They are not cheap they have combo different box deal. Managers good job with help boxes to my car.
Always the good service. Bought boxes and they have what we need. The managers at this location has been very helpful.
Just letting you know I have been in unit 421 for over a year and your staff is awesome, fun and friendly. Grounds is well maintained also. Keep up the good work.
Excellent and courteous service.
Great place, been here for years.
I stopped by Public Storage to look at the facility for a future short term rental. Katie and Tabitha showed me several units to see what would meet my needs. I have to say I was very happy with what I saw and will be back when the need arises. I would also recommend this location to any of my friends with storage needs. It is great that you can do everything in one stop as they have a great selection of packing supplies!
I stopped by the Stuart Public Storage to look at units for a relative that is moving into the area. The location is very clean and the girls in the office Tabitha and Katie were very helpful. I will be sending MY recommendation to my cousin to call and set up a rental!
I absolutely love this storage location. Friendly customer service, and they work with you. If I had to put my stuff in storage again it would be at this location.😊
I have been a customer at this location for a couple months and the girls in the office are great. They always are courteous and kind and helpful in every way I need. This property has a great location and the faculty is always clean!! I recommend them to everyone
Property is centrally located in Stuart making it a good place to store goods while house hunting in the area. Units are clean and well maintained. The temperature controlled units are a little tricky for unloading goods, but accessibility is very good and plenty of pavement for vehicular on/off load. The staff is tremendously helpful and very accommodating. Tabitha is customer oriented and efficient. Units are a bit pricey given competitors rates, but with specials and good service, it is a good choice.
Painless! Tabitha made it happen...now! Thanks
Reserved my unit online and was almost immediately contacted by Tabitha, who was very polite. It was later on in the day, so I arranged to come in this morning to take a look at and pay for my area. Arrived to meet Katie, who was extremely informative and helpful when it came to explaining absolutely anything I had a question about. Purchased my unit, placed my locks, and walked away from the experience feeling satisfied and secure as a customer, which has become increasingly difficult in our city lately. Beyond satisfied with my service, feel extremely safe with my choice. Great people to trust with your belongings.
What amazing service I received from Tabitha today! Excellent and professional service! So courteous and accomodating.. I'm coming back again and recommending that my friends use Personal Storage!! Thanks again Tabitha!!
Tabatha is awesome! She always takes care of her customers, never an unpleasant experience.
The people ( Katie and Tabitha) are very polite, helpful and informative. Even if you are late they treat you with the utmost respect. Such a friendly yet professional atmosphere. Thank you for all you do, Marti R. Sparks, customer.
Tabitha and Katie were a tremendous help to my storage needs. Renting now and will continue to come in the future.
I have a unit in Ft Pierce but I always come to Stuart to see Tabitha. She has been wonderful since day 1 in Ft Pierce. Happy to have her with this company!
Went in to get some information about sizes, Katie and Tabitha were GREAT! Gave me all the information I needed and more, informed of sales they are having on merchandise I will need. Definitely will store here in the future.
Property is clean and Tabitha is awesome! Very professional and I would recommend them to ANYONE who needs a storage unit!
Tabitha was great. Provided everything I needed. In and out in 20 min. Can't beat that!! Thanks.
Need to see the space Wanda was very helpful with information I will be moving down from New York next month to Stuart I will recommend public storage to everyone very nice people
Stopped by the Stuart facility to inquire about rates and availability. Tabitha was extremely helpful in matching my needs. Public Storage is wonderful and has the best customer service. Thanks so much.
Staff is freaking awesome! Tabitha & Patricia are extremely helpful. Best storage in the area 100%
Tabitha & Patricia.....FXCKN AWESOME!!!!
Shopping around for storage and this location is ideal for my needs. great customer service.
This is a very nice storage facility - its very clean, in a good location and accessible. I found the personnel to be friendly, helpful, knowledgeable and always courteous.
i work with many storage facilities and the stuart associate named tabitha is both helpful and kind,i only wish more people in customer support had her qualities...
Very friendly welcoming staff. Tabitha and Angela were very helpful in getting a unit in my price range. The stress of moving was taken off of us by them. Thank you so much
The staff here was extremely caring and professional. I recommend public storage to everyone!
The girls behind the desk Tabitha and Shay were so friendly and helpful , what a great experience.
Tabitha and Shay were really helpful. Tabitha took me to the unit and was very professional in helping me. She suggested merchandise to protect my furniture. These girls are the nicest storage employees I have worked with before. Recommend them 100 %
Great employees Great Prices. Check this place out for a great deal in your storage requirements. If you need a storage unit in Stuart FL, this is the place - you will not be sorry, it's worth a look.
I stopped into this Public Storage in Stuart and one location in Ft Pierce. Unfortunately Stuart had nothing large enough to fit my needs. I did want to recognize the manager in Stuart, Tabitha. She was extremely helpful and very knowledgeable about the property and pin pointing the perfect size unit for me. This is a wonderful location for anyone needing storage, I highly reccomend coming here, be sure not to see the other employee there, NOT FRIENDLY. I will be returning when something is available. Ft Pierce was a good location as well, but they were not as helpful and also had no units to meet my needs.
First, they FORCED me to buy THEIR lock at $20 a pop, even though I had my own storage style lock. We're storing our stuff Les than a month and now our stuff is INFESTED WITH COCKROACHES. This place is the WORST STORAGE FACILITY IN STUART. I'm moving my stuff to cube smart
In need of climate controlled space we reserved an unit at a nearby competitor. When we arrived at that facility the manager tried bait & switch tactics. We immediately left and researched Public Storage on Federal Hwy in Stuart, FL. We were greeted with courtesy by Tabitha who went on to explain the features and benefits of her Public Storage facility. Tabitha was counting on a climate controlled unit being available the next day. She called my cell phone the next day and told us she was sweeping out the unit for us to move in shortly. When we arrived and filled out the paperwork Tabitha showed us the unit, the plentiful flat carts for loading/unloading, and, a review of the security features. Tabitha made an usually stressful task much more comfortable. Anyone in the need for reliable and safe self storage should definitely go to Public Storage and contact Tabitha at the Stuart, Florida, location.
Absolutely amazing staff! really helpful and super nice! The facility and office are very clean and the property is kept secure at all times. I really want to give a huge thank you to the property manager there, Tabitha. She is so sweet and just observing her with the other customers whenever I was in the office, you can tell she can and will go above and beyond for all her customers, just like she did for me. I have my things at this location but moved up a little further north, so I also have had a few encounters with managers at the Fort Pierce location and would like to give a huge thank you to Jonathan, Jimmy, Dominic, and Wendy for always answering questions and helping me out with any issues I had!
Great experience all very polite and helpful u have a great team
shy was very helpful and a knowledge able
It was amazing. The girls there were very sweet and bootylishous. They have been very helpful. Thanks tabitha and shay.
Professional, friendly, and very accommodating. Took time with us to make sure our needs were met. Worked with Tabitha, Shay, and Jimmy. Great people....
Tabitha, Shay, and Jimmy are wonderful! I always rent with Public Storage and this experience has been the best yet. I reccomend them 100%
Excellent service and awesome team. Thanks, Tabitha, Shay, Jimmy
More space than anticipated and staff is beyond fantastic. Clean, safe and ideally located.
Stop in to get moving supplies. The entire staff Tabitha,Shay and Jimmy were very helpful everything I needed for this move. Great crew. I'd recommend public storage to all.
Prompt professional service. Very friendly and thorough in explaining the product; the facility is very clean and well organized.
Very pleasant, the staff helpful and polite, they'll take the time to get you what you need. Also a very nice facilitie, easily accessible, I would recommend it to anyone.