Public Storage Self-Storage Units at 30921 Agoura Rd, Westlake Village, CA
Address
30921 Agoura Rd Westlake Village, CA 91361
Office Hours
Mon-Fri 9:30 AM - 6:00 PM
Sat-Sun 9:30 AM - 5:00 PM
Gate Access Hours
Mon-Sun 6:00 AM - 9:00 PM
Storage Facility Features
Climate Control Storage

Indoor & Outdoor Storage Units

Small, Medium & Large Storage Units
Office Hours
Mon-Fri 9:30 AM - 6:00 PM
Sat-Sun 9:30 AM - 5:00 PM
Gate Access Hours
Mon-Sun 6:00 AM - 9:00 PM
Storage Facility Features
Climate Control Storage

Indoor & Outdoor Storage Units

Small, Medium & Large Storage Units
Close Location Details
View Location Details
Climate Controlled

Upstairs/elevator

Climate Controlled

Inside unit

1st Floor

Climate Controlled

Inside unit

1st Floor

Climate Controlled

Upstairs/elevator

Outside unit

Drive-up access

Climate Controlled

Inside unit

1st Floor
Nearby Self-Storage Locations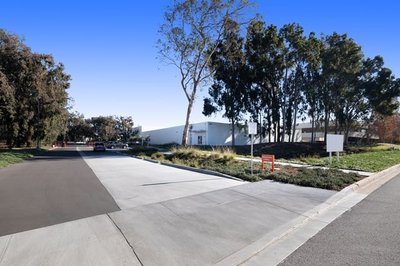 Self Storage Near
2451 Townsgate Rd
Westlake Village CA 91361
Self-Storage Near Westlake Village
Resources from the Help Center
See what fits in different storage unit sizes
Westlake Village Climate Controlled Storage Near the 101
Storage units in
Westlake Village
are located just off the Ventura Freeway near the Lindero Canyon exit. Indoor
climate controlled storage units
and outdoor units with drive-up access are on-site in a range of sizes close to Triunfo Creek Park.
Our storage facility also serves Agoura Hills and is just outside the Santa Monica Mountains National Recreation Area. Nearby Westlake Boulevard will take you west into the Santa Monica Mountains, where the road becomes Mulholland Highway and then ends at the Pacific Ocean.
Small Westlake Village Storage Units
Golf storage here allows golfers to tuck away clubs in a
5x5 storage unit
after a round at Westlake Golf Course. We are only 2 miles from the fairways for convenient pickup and dropoff of your golf bag.
White Oak Elementary School families looking to declutter can store recreational gear in a
5x10 storage unit
for play at Triunfo Creek Park. Behind the athletic equipment, hiking gear, pickleball sets, beach umbrellas, sand chairs, kites and picnic items, store holiday decor and off-season garments.
Medium Westlake Village Storage Units
If you are expecting a new member of the household, clear out space with a
5x15 storage unit
. These handy storage rentals can hold two full rooms of furnishings, and are also useful if you are renting out your place short-term and need to clear the decks. Bike storage of all kinds fits nicely in these long storage spaces.
Lexington Agoura Hills Apartment residents and others sharing a place nearby can store duplicate furniture in a
10x10 storage unit
. Couches, coffee tables, dining sets, and extra kitchen gadgets and dishes can get packed away to keep common areas uncluttered.
Large Westlake Village Storage Units
An outdoor
10x15 storage unit
is great for clearing out the garage. The drive-up access makes loading and unloading long canoes, kayaks and paddleboards easy for frequent paddling trips in the ocean. There will be room to spare to stow camping and fishing gear along with your oars and paddles. These roomy storage rentals can hold up to four rooms of furnishings for small remodels or when building an ADU.
Homeowners around Westlake High School planning a remodel can store five rooms of furnishings in a
10x20 storage unit
. If you are new to Westlake Village or in-between residences, these large storage rentals can hold the contents of a three-bedroom home while you are house hunting for your new place.
For even larger renovations or if you are moving from a very big home, a 10x30 storage unit should suit you. About the size of a two-car garage, these extra-large storage rentals can hold more than seven rooms of furnishings.
Westlake Village Public Storage has climate controlled and outdoor units to fit a range of storage needs.
At this Westlake Village Public Storage you'll find:
Indoor storage
Outdoor storage
Drive-up access
Electronic keypad entry
At Public Storage, You'll Always Find...
Keypad Access

Friendly Staff

Month-to-Month Rent

Moving Supplies Available

Free Parking

Well-Lit Facilities
Reviews
( 314)
This 5 star review is for Aaron whom works at the facility. He's gone above and beyond to be helpful with my move in. He is constantly cleaning and patrolling the facility. He is a big asset to Public Storage.
I have used this storage many times and it was always good experience.
Like this property is always clean. Staff always helpful
I recently had a great experience with the manager, Aaron. He not only took care of my issue, but was professional, clear and went the extra mile in time and service. It made me feel very good about having Public Storage take care of my storage items.
Danny was awesome. He was a great help and made my transaction so smooth and easy. Really appreciate his help.
Updating from last year Still great service. Super clean property. Also Aaron helped me out last year! Awesome guy! Thanks Public Storage for all the help. I can always count on them for being reliable and supportive!
We always have a great help from Tammy . Such a professional and radiant communication! Thanks!
Thank you for such wonderful service. Easy yo find and the online renting is easy to use. Good place to store your stuff.
My 3rd unit renting with public storage. Every time great service
Aaron was incredibly helpful, an excellent, knowledgeable employee.
I opened a second storage unit at this place and My plans are to move stuff here from another storage unit. Manny was so nice and patient with me while I was trying to make up my mind on the size I would need.He even found a unit very close to the one I have . This will be so helpful when I go through my stuff. Manny thank you so much!!! Kelly
Tammy was very helpful a very positive experience an excelent employee
They charge you for a month , doesn't matter you move on 5th. They are as lied unit big enough, once we come they have very low ceilings. If you miss payment. Late fee $75 . Totally all about money. Not for customers. Disappointed, angry and sad service and people who worked on front desk not nice. Tammy also
Manny offered me extremely helpful and kind customer service! So nice to work with such a professional! Thanks Manny!
I love Public storage. The people working here are friendly and the facility is very clean and secure. Aaron, the on site manager, was also very helpful with me when I had an issue with a rent increase. I appreciate that. I've only had a good experience here.
This was our first time renting a storage unit and we weren't sure what to expect. This place was clean and very well maintained. Jay who helped us did a great job, answered all our questions, and made us comfortable with the idea of keeping our stuff at public storage. Top notch service. A+.
I went there to ask some questions and visit a unit. I ended up chatting a lot with Aaron, the manager on site (he works Saturday through Wednesday). He was really knowledgeable and answered all of my questions! Really nice storage and really nice employees.
Aaron was so kind to me! Thanks to him and the other staff I was able to move all of my things in a timely matter and was treated very well. He is truly so kind and deserves a promotion or at least a raise. He went above and beyond to show me great service. Wish I could give 6 stars instead of only 5!
This is the nicest Public Storage I've utilized! It is immaculate and easy to navigate. Aaron was such a big help, he's extremely efficient and professional. Thanks for everything!
Really nice place. Clean, light, dry. I was greeted by Aaron who patiently answered my 100 questions. My first experience with Public Storage. So far so good.
The staff is always been very kind and patient and they stay in their own lane,which I always have appreciated.
Always friendly. Nice facility, feels very secure.
This is a great place to store things at! The staff there is amazing and super helpful and friendly. I had several weird questions about my items and the lady behind the desk, I think her name was Charlotte, was so kind and friendly about the whole thing. It just felt like bringing my stuff over to moms house. Security seems to be top notch. The unit I got was clean. All in all, I have absolutely nothing negative to say about this place. Keep up the good work and give that lady a raise!
I have been a tenant at the Agoura Road Public Storage for over a year. Aaron and the team keep the facility safe and spotless. I really appreciate piece of mind I get while keeping my belongings there. As far as I'm concerned, Aaron gets an A+ on his report card.
Charlotte went out of her way to assist me with my access code issues. Her customer service and demeanor are an asset to the company. Very much appreciated!!
I love this location it's very clean and the stuff is great especially Aaron a polite and pleasant guy.
Charlotte really helped me out. Highly recommended.
Very nice, super secure and clean storage and great costumer service - would deeply recommend this location for everyone who needs a extra storage place - this is my third time at this great location
Aaron help me find the perfect place for my needs, and was very friendly and personable!
Excellent Customer Service by Charlotte!!! I am always greeted by the most helpful and professional customer service representatives whenever I am at Public Storage. Today I needed some help, and was greeted by Charlotte behind the counter and she was able to answer all my questions. Charlotte also shared with me that there is an app on my phone where I can have contact free entry to my storage unit which was extremely helpful to me… Because I forget to bring my gate access information almost every time I visit my unit! Thank you Charlotte for your friendly and helpful attitude!!!
Is there storage available now. Looking a small storage unit to store a lot of small boxes.
Was in to buy packing supplies was helped by yvette and it was great customer service and now gotten a unit and got new app
Excellent customer service. Thank you Yvette for your kind service.
Always loved going to this location. The staff there is always so amazing.
Yvette was really wonderful . Has excellent customer service. Would refer friends .
Yvette is amazing. She is very polite and very helpful. Thank you for your service.
Amazing service always helpful and efficient. Yvette has been so awesome to me . oh and did i say clean? Office is always nice.
Jay was very nice and went out of his way to help us. Great experience overall👍👍👍👍👍
Yvette was fantastic! She helped us greatly when the app was not recognizing our code and she was kind and courteous the whole time.
Yvette is the best and was committed to helping us determine only what size storage unit would be best!
Yvette was great and made the process for renting a storage unit very easy.
Excellent customer service, fast.. Very pleased
Yvette helped us out today! She's professional and courteous. She was patient with me and the movers as we were trying to get organized. I'm happy we choose this storage company. 10/10recommend
Just rented my 2nd unit at this location, Yvette is awesome and helpful as always. The entire facility is sparkling clean...it looks new even though it is not. Great place, highly recommend.
Amazing service and very very clean! Quick and easy sign up, I was in and out within 15 minutes.
Yvette the Property Manager is Outstanding she has been they're 7 years at that property she was telling me she obviously must be doing something right and I must say it is an outstanding property and so is she if you need a storage place that's the place to go
I had rented a large space here and I had a great experience. When I was moving my belongings out, Yvette was very helpful. She informed me of what I needed to do and she attended to my space after I had emptied it and closed the account expeditiously. I was very glad that it was done right away. Yvette made my checkout quick and pain free. Also, during a different time when I visited to first look at the large storage space, a different person by the name of Rose helped me a lot. Rose walked me to the space so that I could inspect it before making a commitment. This gave me the assurance that I was renting a nice space. Rose went above and beyond to help me sign up for the space. It was a pleasant experience. Both Yvette and Rose made my whole rental experience a nice a pleasant one. I highly recommend this location!
Great customer service! Thank you Yvette for all your help.
Very exceptional service that Yvette provided.
Yvette has wonderful customer service. Thank you for helping me with everything.
Very thankful for Yvette, great customer service!
I was assisted by Yvette, very friendly!
Yvette was very kind and helpful, thank you for helping me purchase boxes!
Went to public storage recently and had some questions about units and such. I was greeted by Yvette who was oh so helpful and very informing on the facility and what they had to offer! Very happy with the customer service there!!! Highly recommended!
had a few question and Yvette was very helpful and very respectful. Definitely would recommend this property
I'm soo happy with the customer service in this place! Yvette helped me through my visit and i greatly appreciated it.
I rented a unit here I was helped by Yvette who offered amazing customer service. I would highly recommend this public storage. Exceptional service!
Very nice clean and safe place.
Great customer service with Yvette. She was very helpful and amazing! Thank you Yvette for all your help.
The facility is very clean. Yvette gave 10/10 service the staff here is amazing i would recommend this storage friends and family.
I have had this storage for some time now. And I loved the fast and easy process Yvette explained everything in detail and made it an enjoyable visit. This storage place is clean and the girls here are great, will recommend this facility to my family and friends. I can't say enough about the staff. If I could give 10 stars they would get 10 stars. I recently had to get a second unit and still the same great service.
Very convenient and very helpful
Always a clean, safe l, and efficient experience.
Yvette gave 10/10 service and was very polite and efficient. The staff here is splendid. Would recommend you store here if you need storage.
Great customer service. Yvette is very nice. Love doing business with her.
Good place . With all the security codes and stuff u go through u know your stuff will be safe . Very private . Good customer service. Wish they had more trash cans around the inside area and one on outside.
The up keep of the property is very clean. the staff is very helpful.
Me and my family had a storage unit here at this facility for about 4 months and I just have to say that the service from Yvette was very impressing. She was so kind and helpful throughout every step glad to know there's such genuine people still. Recommend this storage facility 5 stars!
This is a great Public Storage! I had a storage unit here for about 2 years and the management was always so friendly. The building and property are clean and the climate control was so nice to have especially when I was in the storage unit for a while organizing. Don't hesitate renting a unit here.
Yvette is very pleasant. .each and every time I'm there. I'm truly grateful for her. She is very polite and professional.
Yvette was very helpful, great customer service
I've yet to visit, but I've only been hearing good things about how this facility is handling themselves and their visitors during the COVID-19 pandemic. Thanks for your patience and for caring about your clients.
Clean and professional service. The office staff was very helpful and friendly.
Great service when I had to call for a family member. Helped with all my questions, thank you so much!!
This storage place is very well organized. I had no problem getting a unit opposed to my old unit.
The smallest unit here actually has plenty of room to store a bedroom set (the bed dismantled) or a couch set place up right. Summer, the representative at this location was very nice and answered all our questions. They have carts available for heavy items. My only suggestion is to provide a separate trash unit for renters. Yes, I know there will be people so lazy that they will place things near the trash than in it but it will eliminate people just leaving stuff in the parking lot. This doesn't seem to happen here but many times at the last public storage we rented. Thank you again Summer for your hospitality.
This place is clean, newly renovated, easy to find. If someone needed to film a scene in a storage facility, I would pick this location. It's like a modern art exhibit (indoors area) but a fully functioning storage facility. The employee working was knowledgeable, fast\efficient, and on time.
Exceptional customer service the staff is friendly and wonderful
The girls in the office are very friendly and knowledgeable
Summer was very helpful and professional. Great customer service here!
Yvette is my girl LOVE HER!!!!! She's always there ready to help with a smile on love her 😍
Public storage is great and the ladies in the office are always so pleasant
Awesome! Guys were friendly and helpful. Would recommend. Update: it's been a year and it's been even better!
Great place for storage , it's very nice and clean. I Had stressful time during the fire Yvette help me through the process. I was a mess when I came in but she listened to me and made my experience a great one. and great customer service . Great facility. I would recommend this storage place.
The facility was very clean and Yvette and Summer were very helpful
Amazing customer service, I am so so impressed with this place! Absolutely a wonderful experience.
I wanted to let you know what a gem you have in Yvette. Her customer service is amazing and she is always professional and friendly. Great job!!!
Really nice and clean storage Yvette was very nice and helpful 👍🏻
Yvette always works hard to keep the property well maintained and everytime I see her I'm always greeted with a smile and always takes the time to help you with whatever you need. Keep up the good work!
Always clean. Easy access. Front desk always polite and willing to help. Special thanks to Yvette.
Monica was super helpful on several occasions, always friendly and personable. I needed some temporary storage with easy access, she helped get it done quickly. Thank you!
Fantastic customer service! Very clean.
Fantastic service Yebette is outstanding she took perfect care of me I couldn't ask for anything more
This is the best location Yvette is great. customer service is amazing.
I really loved the customer service i given and how helpful Yvette was to me.
Great service from the 2 young ladys
The ladies here work super hard to keep the facility well kept and clean. They also are always truly care for their tenants. Keep up the good work girls!
Hola q tal cuando es q asen suvustas por los estorech abandonados. Me gustaria saber para hir grasia
Estoy hinteresado en saber los doas q asen sus suvastas.
Monica was helpful in getting us set up with our space. She did a great job explaining the rates to me. Thanks so much for helping us with this time. It was easy and a simple process.
Office looks great after remodel and the ladies there are always so nice.
Such a nice facilty and the ladies are super awesome!
Great employees, well kept and clean facility! No complaints!
The property looks amazing!
Great place and Yvette was great
Great location. Excellent service. Thanks, Yvette!
Yvette was very professional and answered all my questions regarding storage i kamen in to buy some boxes and i will definitely use this place to store my items
Very clean and well organized facility. Helpful and friendly staff (Monica and Yvette) made the check-in process very efficient and easy to understand
Yvette was very professional and answered multiple questions regarding my current storage configuration. She is quite prompt and courteous and maintains a safe, secure facility for multiple types of items. I have been able to store many things ranging from furniture to personal effects. Public Storage keeps me informed with an easily accessible website and app, complete with courtesy calls to remind me about bill payments and other important info. I have been here several years and have never had a problem. For all your storage needs, look no further than Publix Storage and when you do, be sure to ask for Yvette.
Monica the property manager is awesome! The storage is so nice and new. And I love that it's air conditioned inside!!!
i love seeing yvette everytime i come in! always eager to help and super clean facility !
Yvette was super helpful, professional, kind and made the whole move-in process a snap.
I didn't know you could love a storage unit BUT I do. I needed a small unit to house a book collection and couldn't be happier with both the facilities and the staff. Monica was extremely helpful and made the "move-in" process super easy and pleasant. Monica & Yvette are very hospitable and accommodating, not something I would typically expect from a self-storage facility. Got a great price on the ground floor which makes loading and unloading less daunting. Cliffnotes: Facility great. Monica great. Yvette great.
Definitely would use them again. Yvette Thornton , was very professional, knowledgeable and made us feel welcomed and at ease while providing us excellent customer service. We will definitely be recommending them to our friends, family, and colleges. If you visit this location i hope you have the opportunity to have such a great person help you. ....
Monica made my Rental process easy and friendly. She was a very professional and she's the really best person to deal with when you're they are though everybody there is nice.
Mikael was extremely helpful and super courteous!
Storage is great, super clean facility, Yvette gave 10/10 service. Would highly recommend.
Best storage location I've ever had! Very friendly day manager! There is none better!
I recently found myself in the need for a storage and found that Public storage gave me a good deal. Ms Yvette was very helpful. Great Service!
Is the facility accessible to a moving van?
Yvette and Monica are rockstars!
Great experience there. Would recommend anyone to this location. Awesome staff.
I would definitely recommend renting from this public storage location. The facility is clean and organized. Yvette was awesome. She was quick, efficient, and very personable.
Great place very clean very professional Yvette has amazing customer service I recommend this place to anyone looking for storage
This Public Storage location is great! Staff is friendly and very simple to deal with.
Brandy was amazing! Great units!
I would highly recommend this facility for anyone looking for storage. I especially like my representative Garrett who was so professional and thorough!
If you prefer your Storage facility to be clean, secure, and safe - don't go anywhere else. If you do, you'll just come around later. Highly recommended. Yvette, you rock!
Brandy is awesome and helped me so much!
Brandy and the team were very professional . Easy to work with, and definitely helped us a lot.
Yvette is wonderful, explained everything I needed to know about Public Storage. I highly recommend contacting her for all your storage needs
Brandy was awesome! Best storage experience. May come back just to hang out with her and Yvette.
Super helpful and quick. Got my storage unit in less than half an hour. Thanks Yvette!
Yvette has great customer service.
Brandy was very quick and efficient at setting up our space!
Enjoyed my very informative visit today with this facility! Yvette was a major help and a joy to converse with! Thank you very much!
Brandy was wonderful. Could not have been better.
Brandy Amazing person. Helpful Nice. Happy a great asset to Public Storage.
Clean and well lit. Property manager was very informative. But the elevator has been down all weekend. Very inconvenient.
Thank goodness for Brandy! During the chaos of the Woolsey Fires she provided Outstanding customer service to our family in our time of need!
Staff is very friendly and very helpful, storage units are very clean and well kept.
Yvette has great customer service
Yvette provided superior customer service. I enjoyed her professional yet down to earth vibe.
If you need storage, this is a good place to keep your stuff. The price is higher than some others in the area, but it's air conditioned.
I work for a company that occupies 8 units at this Public Storage location. I monitor all these units myself and Yvette makes my life a whole lot easier! I added two units today in a matter of minutes with her help. Both managers have even called my direct line when we had a unit locked incorrectly. Great customer service, thank you for helping me do my job as well.
The place is very clean and well maintained and the staff is excellent kind and helpful
I worked with Yvette to open two storage units, she was friendly, knowledgeable and efficient. The units are clean and in a safe area. Overall great experience.
I recently visited the Public Storage location and was thrilled by the help I received from Yvette! She was outstanding with providing me information for my storage needs!
Excellent service! Yvette was fantastic!
I recommend this public storage to anyone in this area. It's maintained and the staff is has a great customer service attitude. 5 stars.👌
This Public Storage location was clean and Breindy was efficient and friendly. Great place!
I just opened a second storage unit and Brendy helped me. She was amazing. She was very helpful, kind and answered all my questions. This facility and staff are amazing and I highly recommend them
This is a very nice, clean and safe facility. I like the climate control (a necessity for me), the interior location of the unit I have, and the convenience of the facility. I was very impressed with the professional, friendly, and helpful customer service provided to me by the facility manager I most recently dealt with -- Brandy. She's a gem! The only complaint I have is that they start you out with a reasonable monthly fee and once you've got all of your stuff there (so it would take a huge effort to move) they slowly increase your monthly rate, at a speed that far exceeds any increase in the cost of living over the same period of time. My monthly fee on one unit went up 31% in less than 3 years -- seems excessive to me and motivated me to get a move on to move out. But obviously their business model works in that it's a highly successful company. Overall, despite the slow price gouging, the positives are such that if I need storage again, I'll likely go back.
Yvette was amazing! She made it so easy for me to get exactly what I needed!
Brandy is a Wow!!! Excellent customer service! She's knowledgeable and definitely customer focused. Thank you, Brandy.
Brandy & Yvette are the absolute best!! They are so helpful, knowledgeable, patient and kind! We have a number of units at this facility and wouldn't go anywhere else, especially because of the excellent service we receive every time we stop in!
We had he best experience! Yvette was so informative and she understood our needs! She was quick in helping us get 2 storage units on the spot! Thank you!!
I have been with this branch since 2008 .... that's 10 yrs!! & this alone should speak volumes about how they run their business. The staff there have been Professional, polite and very helpful. Brandy & Yvette have always provided me with exemplary customer service! And this company is very serious w/ Safety & Security. A yr ago one evening I left my unit wide open w/ half of its contents laying in the hallway as I was pulling out few items to take home. As I was loading up my car my friend asked what time the gate closes. I said 9 pm & he replied it's 9:02!!! I was mortified that we couldn't go back to the unit to put things back in my unit & drive out of the gate. So we went thru the small gate, took a taxi home & prayed that we would still find my car & things exactly as how we left them. First thing the next morning they were there Intact & untouched!! Security & safety here are TOPS!! I couldn't be happier with the 10 yrs I've been with Public Storage in Westlake. Pretty Amazing company & staff! Thanks Yvette & Brandy!
Great facility and staff is awesome. Brandy takes great care of the customer, very friendly and always available.
Garrett was sent extremely helpful with the check I for the unit
I showed up unannounced with a U haul full of my belongings and Brandy helped me find a storage unit. She was really helpful and professional during my move. Thanks!
Brandi is the best! She provided me with all the information I needed and made me feel so confortable and safe about moving my things to their storage units. It is so stressful being in the process of moving but she made everything so easy going.
Brandy made the whole process incredibly easy and stress-free!
I was left today in once in a life time disaster of having to move and no where to go. I contacted my nearest public storage (I never been inside of a storage or knew how it worked) BRANDY took everything I threw at her and helped me get a month to month storage unit for my apartment. The facility is immaculate and NO trash/ bugs / funky smell, really really CLEAN and maintain very well. Brandy was SO helpful, kind and understanding of my situation and made my DAY turn around really quickly into a positive!!!! The prices are incredibly reasonable and highly recommend the financial aspect of it as well! Thank you Brandy!
Brandy is so awesome. Knowledgeable, kindhearted, helpful. Made our time st PS so pleasant. Was there for 3 months and had 2 units. If she was running for office I would. It's for her. If I was hiring I would steal her away. Su R
Brandy is the best ever. Fabulous !!!!
Came in with a bunch of questions and concerns. Yvette was the most helpful person I ever met very professional. Because of her I would definitely recommend this place to family and friends
Brandy is amazing! She's very helpful and thorough. The facility is incredibly clean and well maintained. I've stored belongings at several other Public Storage locations and this is by far the best.
Brandy was exemplary! Great service and surpassed expectations. Faculty is clean and welcoming. I'd highly recommend.
Brandy was a great rep and helped me find a perfect space for my summer dorm stuff while I'm in college! Thank you!
Brandy (aka Ms. Personality) and Yvette are awesome. I really recommend this place. Thanks you for everything. M
Great service... with a smile
Yvette at the front desk is so kind and helpful! Every time is seems I come here, she is here and is always patient and considerate whether it's exploring new unit options or checking out a cart.
Brandy was incredible and efficient. Very happy!!
Brandy was always around to help us when needed . Friendly and pleasant made a hard day better. Thank you. Roger
This was my first time ever renting a storage unit, Yvette was very helpful and very patient with me .I did not know what I needed or anything about storing. Yvette walked me through the process and showed me what I would need to protect my items, The whole process was fast and easy and the customer service here is great not only to mention it is also very clean . My experience so far has been a great one.
Had a great time at Public Storage. Will definitely recommend to my friends. Thank you!
I have been with Public Storage for several years now, and after today I know I wouldn't trust my stuff anywhere else. With so much competition out there, and some very ghetto alternatives I have seen others use, I will say it is definitely worth the money. The Westlake facility is hands-down the nicest one I have ever been to, and the quality of customer service I got from the property manager Brandy was A+. You can tell that this is a good company to work for, because everybody is always knowledgeable, positive and willing to go out of their way. In no time flat, Brandy was able to collect information from my previous account in Moorpark and update the record for this new reservation, give me a tour of the facility, and ensure that I had a complete information packet+info card. We tested the gate code and she showed me my unit along with some moving supplies which were very reasonably priced and saves me a trip that was going to happen later today. In this day and age, peace of mind is worth it's weight in gold, and somewhere that will help a veteran such as myself get the job done quickly and efficiently is much appreciated. To the PS powers that be, continue to make Public Storage great and keep cranking out individuals like Brandy and you will surely continue to build brand loyalty and quality before we have to live in these things after Trumpocalypse! **(post edited twice for voice to txt errors)
The staff was friendly and knowledgeable. They were able to help me ensure the space I selected would accommodate all my belongings. The storage bins are clean and easy to access. I would recommend this facility to friends and family members.
Brandy was super friendly and efficient...two thumbs up!
This place was perfect for what I needed. The staff, Brandy and Yvette were amazingly helpful and friendly. I would not hesitate to come back or refer a friend.
Great facility. Clean and secure, temperature controlled. Brandy was excellent in showing us around and getting us set up.
Great customer service, clean secured and organized. Yebette is the best, she is friendly and attentive, she always remembers me even though they have hundreds of customers. Easy in and out, there is always dollies available.
Had an amazing experience. Yvette was very friendly. Will definitely come back! She really did me good can't wait to use this service again.
Brandy was awesome! I came in like a lost dog and she hooked me up with the perfect box assortment and was overall VERY helpful! Many thanks, Brandy!!
Great property, and a great management team led by Yvette. I would give it five stars except that it's the most expensive Public Storage location in either the San Fernando or Conejo Valley. And the rent goes every year without fail, so in a sense you're trapped unless you go thru the hassle of packing up and moving.
Brandy was super professional!!! Very thorough and helpful!!
Clean-air conditioned - I rented two large first floor garage door style storage units. The staff was very helpful - Yvette guided me as a first time storage unit customer. Brandy was wonderful in providing great customer service.
Staff and service is amazing. Yvette and Brandy are fantastic. Facilities are very clean.
First, after only 1 or 2 minutes from my reserving a unit, I received a call from Brandy and she was incredible. Brandy explained the process to me and when I stopped by to complete my reservation, she was very helpful and friendly. That, to me, is the most important factor.
The hallways are always spotless! Brandy and Yvette offer great customer service.
Employees very nice, price expensive
When visiting, the staff were very pleasant and helpful. The facility itself is also very clean and well-maintained. I would definitely recommend this facility to anyone looking for a storage unit!
Yvette was very welcoming and I appreciate her service.
Horrible.. my unit was burglarized at this location. Management was unavailable the night it happened. I had to buy a new lock and lock cutter at a local hardware store and rush back hoping the thieves hadn't returned and opened my unit again with the lock they had placed on it.
I have been meaning to write this review for as long i've had my rental spaces with Public Storage. :) Yvette (manager) who helped me move up to a 10' X 10' space has always been wonderfully helpful, courteous, and someone who goes the extra mile. My hope, if company representatives look over these , is to pay attention! Excellent Employee. :)
Yvette @ the Westlake Village,CA branch was very helpful and attended to my needs. Quick, smooth transaction. Place is clean as well as the storage facility.
This location is very clean & conveniently located! Adriana was super helpful with information & I wouldn't choose any other storage in the area.
very good environment. kind staffs. very well-managed facility
This location has the best customer service, specially with Yvette thank you so much
Yvette and her coworkers are very personable and helpful. The units are clean and bug free and that's very important to me
Great experience the whole process was very easy, the staff is friendly and the storage locker are very clean its truly a one stop shop for packing supplies . The ladies here are very helpful
I have had several different storage units, but this one is great!! Yvette gives me great customer service.!! The facility is always clean and the staff is outstanding! I recommend this storage facility to friends, family members, and colleagues! They love it just as much as me!
This is storage place is so clean! I have never seen a place like this! It has everything a friendly staff, safeness, easy to get to elevators, and clean!
Yvette has been very helpful to both my client and me. She was very patient and helped us very efficiently and effectively.
I've not had a storage locker before but this place is wonderful. We moved in our things during the 100°+ weather and the air conditioning didn't falter and the facility is very clean. The best part? The staff! Everyone is extremely friendly and very helpful. If you are in need of storage I would highly recommend this location.
Great experience! Very friendly!
As far as storage places go this place is pretty cool, and by that i mean everyone there is just super friendly and the facility is very well maintained. I've all ready recommended this place to a few friends.
This is a great place to store its clean has lots of packing supplies to help you with your storage needs and the staff is very helpful .
Yvette has been incredibly helpful in the past. She has always been in touch with me by phone if there have been any issues with the unit and friendly reminders about staying up to date. She has been both courteous and diligent.
The lady Betty was very helpful and nice and funny definitely glad I came at the time I did
What an excellent customer service experience! Yvette is super helpful, and always greets you with a smile. Would recommend this location to anyone - great staff, clean facility and easily accessible.
Very clean and safe environment! Betty, the manager, is sweet, informative, patient and helpful. The prices are good and a lot of times you'll get a 50% off or $1 rent your first month! I've rented at other Public Storage facilities and like the security of all of them but this one has a personal touch
Yes this is a review 4 Betty at public storage in Westlake she is exceptionally helpful when it comes to renting a unit and I highly recommend this particular storage facility due to its cleanliness and well-mannered employeea.
I have used this public storage for 4 months and the staff were very helpful and friendly. Yvette, Betty and Joel were always been helping and explaining me the details of storage clearly. I like their smiles 😀
the staff here was super helpful, especially Betty. she helped me decide which boxes we would need to move out of our apartment. I'll be coming back here for any storage needs. thanks Betty!
It was always nice at this place and Betty have always been helpful. I will definitely recommend this place
Thank You for such a professional service
Betty and Yvette are awesome! Love this place super friendly and clean.
This location has very friendly and helpful staff providing a clean, well maintained facility.
YVETTE WAS VERY HELPFUL WHEN I WAS MOVING IN AND SHE KEEPS THE PLACE CLEAN.
Already love it here!! Staff is amazing :)
I loved the customer service and great prices !!!! Would recommend it to everyone I know !!!
Great place -- I just wish I could get back a credit they have owed me since October 2015!
We have been to several Public Storage locations but none as clean and friendly as the Westlake Village one.It is always a pleasure to be helped by Yvette.She is always friendly and informative when asked any question.Thank you Yvette.
Yvette is so helpful and kind. I only wish PS would stop going up on the storage fee each year.
Very happy to be working with Yvette on a regular basis. She is professional, experienced, extremely friendly and full of knowledge. I would not go anywhere else for my storage needs.
Yvette was amazingly knowledgeable and helpful.
Great service. Courteous and professional always
My experience at public storage was excellent . Yvette was very helpful in finding the best storage unit for my needs. She was very patient, friendly and informative. The facility is nice and clean. Thank you Yvette. You rock!
Had a great experience at public storage. Yvette was very helpful and she explained everything in detail. Would love to come back.
great place for storage needs
Very clean and well maintained facility and the staff is always helpful.
Yvette was such an amazing help for us when we were clearing out our storage unit!
The staff here at public storage is great!
Joel is excellent. Always pleasant and very helpful. One of your best employees.
Had a great experience with Yvette. She really made the process fast and easy. She explained everything in detail.
I've had the greatest experience at public storage . Yvette and Joel are two very special friends at the Agoura/Westlake location. That's right I said FRIENDS! They care about you. Thank you Yvette and Joel for being so caring over the past 3 years.
The manager Joel has been so helpful when I have been in need of special assistance and even the regional manage Dana is exceptional in personalized care, which is totally amazing because he handles the whole region. Instead of robotic mentality I have found through the years at other storage facilities, the Agoura location stands out like a shinning star due to the depth of character in Joel and the people who he manages at this location. I have had many years of great service and I would highly recommend this location to my best of friends!
Mrs. Yvette provided me with great customer care. she was very friendly and helpful!
I came in to make a payment and Matt and Yvette gave me great customer service.
Yvette was very knowledgeable about the facility and i wanted to Thank her for her customer service.
I was in today needing packing supplies. Yvette was very helpful, friendly, and knowledgeable. I will continue to come back here for my packing supplies.
I came in today to rent a unit and Yvette was very helpful. The process was simple and efficient.
I came in to the store today and Yvette was very helpful. She made the process fast and easy. Would love to come back here and recommend more people in the future.
Yvette and Eddie were very helpful made moving in very easy and the facility is in immaculate conditions very clean and climate controlled which is a big plus for me
The other day I went to public storage and Yvette and Eddie were very helpful.
Fantastic service! All of the staff has been extremely helpful and courteous. Have had negative experiences at other storage facilities but nothing but a great experience here. Wish I could give 10 stars!
Walked in today with questions. Your staff was helpful and informative. Thanks for the patience.
This location is very clean and the staff is really helpful. they were happy to assist me , they made sure to answer all my questions. I would recommend this location to others.
My visit to this location exceeded my expectations. Easy and quick check in process. Henry was very helpful and professional . Storage unit was clean. I highly recommend this location. I am a very satisfied customer.
I Walked in to Public Storage today and was helped by the lovely welcoming associate Yvette Thornton today as i approached her with my questions about storages spaces and prices and what not. i was blown away by the courtesy and warming greeting i got by your employee yvette. Thank You for hiring a wonderful staff. I will be back :)
The experience every time I go to public storage is great. The enthusiasm and determination is extremely great also.
No one likes moving, but Public Storage, Agoura Road (store 24529) made at least this portion of a logistically challenging move easy and efficient. Thanks to Keith for the thorough orientation.
I feel really lucky to have found this Public Storage location. I was drawn to it originally because it offered better pricing than others in the area, but pleasantly surprised to find amazing service and very clean and nice facilities as well. Joel, the property manager, runs a very tight ship over there and keeps everything feeling clean, safe and taken care of. Once he called me to tell me that I didn't put my lock on properly. Another time he called me to tell me something had happened to my auto pay in the system and wanted to help me fix it before I got charged a late fee. I doubt other Public Storage facilities are like this - my positive experience is all about Joel and how he takes his job very seriously. I'm sure that is hard to find.
Great customer service. Very quick and efficient
Karyn was so helpful in our discovery and deciding on the proper storage Space. Pleasant demeanor, kind and considerate during our stressful moving experience!!! Thank you Karyn
I just want to say thank you to Joel for your patience and for been so helpful!! you made my day much less stressful and I appreciate how nice you were to me even though I was a chaos! :) I will be staying here and referring my friends because of joel.
staff was so help full. took a lot of pressure off the move.
My dad has a unit here and the staff is always super friendly. Flatbed carts make moving easy. Nice people make moving much easier also. Thank you
They gave me a good deal on boxes. Staff was very help full.
Friendly staff and very clean property. I would recommend renting here!
Joel was extremely professional. He patiently answered my questions and customer service focus put me at ease the entire time I had storage at this facility.
I have always stored at public storage and will always when ever I need a storage space, it is always clean and very friendly staff especially a fellow named joel he always made me feel right at home. this is the perfect facility I will recomend to my friends and family!
joel, thank you so much for exceptional customer service you are helpful and courteous when ever I go in to pay my bill and you always answer any questions I would have. thank you so much for everything.
When renting a small storage, I was not expecting such great service from your staff. Joel takes great pride and letting you know the ways to have an easy and carefree experience when storing your things. He took time to add an extension to my handle on the unit due to the fact it was hard to reach. Great staff! Great Facility! Thanks!
mr. hill and his staff at this location are the best!!! they're very friendly and helpful, and i feel my things are safe and secure, as am i anytime i need to visit this location. thank you for your many kindnesses.
Rented the space awhile back. After a year, they increased the rate by approximately 10%. No advanced notice, no reasons for increase, just got a bill for the higher amount. Obviously, inflation and the cost of living hasn't increased anywhere that much. I attempted to speak with somebody about that. Getting a hold of a human is extremely difficult at Public Storage. It became apparent in trying to go through their phone system that they don't really care to speak with you. Then, when I did, they just said the rate I'm paying is under the market, which is completely untrue. I have other comparable storage spaces elsewhere where I'm paying less. I asked to speak to a manager and they just transferred me to a receptionist at the corporate headquarters. When I explained and asked to speak to somebody, they transferred me to a person's voice mail. I never received a returned phone call. Finally tried again and they put me in touch with customer relations. This person called back was very cold and wouldn't do anything. She explained that they increase every year! My other place hasn't had an increase in over 3 years. It's obvious that Public Storage is a giant company that is out of touch with the fact that their customers are the people that support them. I will be moving out as soon as it's convenient and never coming back. I would not recommend them to anybody!
It was a lovely and easy registration process and the staff was very helpful!
Excellent facility, always super clean, staff always very supportive. It's expensive, but not that much more compared to other outdoor facilities who provide much less and charge almost the same. We're very happy.
The facility is clean and well lit. The storage spaces are good. The sliding doors operate easily. Overall, the staff is very good. My one big complaint is that after renting a space for only about 3 months, they raised my monthly fee almost 20 %. That is why I am giving them a poor-fair rating.